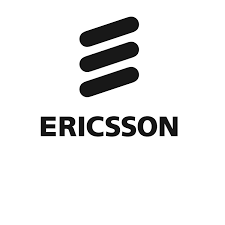 Snabbfakta
Heltid

Konsultuppdrag

Immediately or upon agreement
Kategorier:
Ansök senast: 2022-12-26
ASIC/ FPGA Engineer to Ericsson
Publicerad 2022-10-27
5G is here, and our client is the early leader in bringing it to market. Theres never been a better time for you as a newly graduate with interest in telecom to make your mark in the history books of technical evolution. The possibilities are endless across industries - from automotive and transport to agriculture, utilities, and new emerging industries not even known today!
We are looking for 5G ASIC and FPGA developers! Together with Ericsson you will developing in cutting edge ASIC processes and in state-of-the-art FPGAs for 5G basebands and radios. In the role, you will be working in an end-to-end manner covering the full span of a project, from idea and systemization, design and verification all the way to working directly with the end-product and see it go live in the network.
You are offered
Great career opportunities within the company.
Freedom in owning your own work and time, without micro management.
As a consultant at Academic Work you are offered a unique chance to grow as a professional, extend your network and establish valuable contacts for the future. You can read more about this in the link!
You will work in Agile Scrum methodology in cross-functional teams, to make use of the very best of your abilities, but also to give you the opportunity to challenge yourself to try new things in the comfort of having support from the team.
Your work duties will among others be:
Support the development and verification of the DPD IP
Collect requirements and create documents
Analyze and improve the architecture
Perform Continuous Integration and Requirement Handling
Develop and Test High-Quality Products
Apply Continuous Improvements of Products and Processes
You will be part of world-class digital ASIC and FPGA development team in a fast-paced collaborative environment developing groundbreaking advanced signal processing solutions. This will range from planning, execution (development and verification), release management and deployment across our organization.
For this position, we are looking for a person with the following experience and qualifications:
You have a Bachelor or Master of Science degree in Computer Science, Electrical or Electronic Engineering, Wireless Communication, Applied Physics or equivalent
Fluent in spoken and written English
Knowledge in RTL Development (System Verilog)
To succeed in the role you should be:
Communicative
Cooperative
Results-oriented
Other information
Start: Immediately or upon agreement
Work extent and duration: Full time, 40h/week
Location: Lund
This recruitment process is conducted by Academic Work. It is a request from our client that all questions regarding the position is handled by Academic Work.
Our selection process is continuous and the advert may close before the recruitment process is completed if we have moved forward to the screening or interview phase.
Liknande jobb: