Snabbfakta
Kategorier:
Design och produktutveckling
Elektroteknik
Ansök senast: 2021-02-09
Senior electronics design engineer
Publicerad 2020-12-10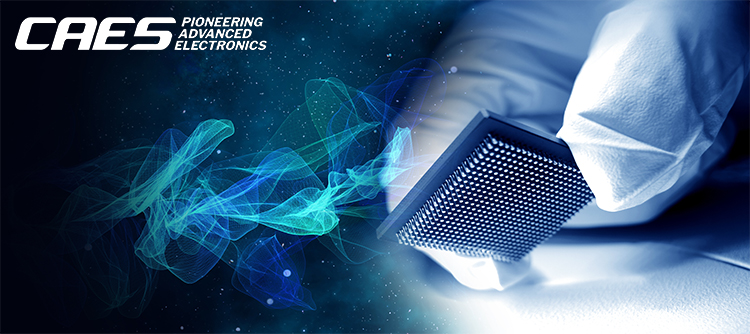 Senior Electronics Design Engineer
Gothenburg
Are you ready for the challenge? Does solving unique problems energize you?
Cobham Gaisler is a leading global technology and service innovator, who provides solutions for the most challenging problems, in extreme environments, from deep space to the depth of the ocean. We have a market leading position in process solutions for space, including satellite communications. We help our customers to increase the safety and mission capabilities of their personnel and equipment.
We are a customer-oriented company with fast response to market demands. We are an innovative company where resources are prioritized to offer our customers the best possible solutions. You will be part of an international company where we collaborate with customers and industry colleagues worldwide, joining a company with a market leading position the vibrant Space Market. Our offices are located in the heart of Gothenburg.
Job description
As a Senior Electronics Design Engineer, you will assume a leading role and participate in the complete circuit board development flow targeting both evaluation boards and space flight boards. The job includes development as well as close cooperation with suppliers.
Take an overall responsibility for the entire circuit board development

Perform electrical design and supervise possible outsourcing of e.g. power supplies

Prepare electrical schematics

Perform required analyses like WCA, FMECA, parts stress and reliability

Participate in and coordinate PCB layout with suppliers

Coordinate circuit board production with suppliers

Coordinate mechanics design with supplier

Perform prototype validation
"I have worked at Cobham Gaisler for five years and have over 20 years experience from ASIC/FPGA development. I like that we have an open communication between colleagues and flexible hours. We work in an international environment with tasks that require advanced technical knowledge, that gives me the opportunity to develop within my profession, and I get to use my experience and skills daily. I enjoy a global interaction and exciting assignments within the space industry.
It´s rewarding to work with dedicated colleagues that are experts within their field. Our office are centrally located in Gothenburg and we have a fantastic view. Our management believes in the team and gives us opportunities to develop within our field and support when needed.
"Microcontrollers for Embedded Space Applications" is an exciting project together with the European Space Agency, ESA. I work as a project manager as well as a designer for hardware and test systems. I enjoy being part of the whole process from specification to a finished product used by our customers to build advanced satellites. If everything goes according to plan, our microcontroller will be sent out in to space on board ESA´s microwave telescope, ATHENA, to help scientists better understand the mysteries of space.
- Fredrik Johansson, Hardware Engineer
Read more at https://career.masterhelp.se/cobham-gaisler.
Qualifications
We require at least 5 years of experience in digital and analogue circuit board development including excellence in schematics design and CAD tools. The ideal candidate has good skills with electronics and can work independently as well as in a team.
Master's degree in Electrical or Physics Engineering or equivalent

Good skills in digital and analogue electronics

Fluent in English and preferably Swedish
To be successful with us, we see that you have prior experience in some of the following areas:
Digital and analogue on-chip design

Board development and qualification for space flight or similar high reliability applications

Analyses like WCA, FMECA, parts stress, reliability

Experience from circuit board layout

CAD tools for PCB and mechanics

Contact
For further information, please contact
Martin Rönnbäck
031-7758670
at Cobham Gaisler.
With these skills we believe that you will be an asset to our team and welcome your application.
About Cobham Gaisler
Cobham Gaisler is a world leader in processor development for harsh environments. The key products are synthesizable processor models together with the GRLIB development environment and IP library which can be used in both ASICs and FPGAs. These are provided either as source code or as components developed in-house. In addition Cobham Gaisler develops hardware debuggers, compilers, simulators and open source software, such as operating systems and device drivers. Read more at www.gaisler.com
Sökord: Electronic design, electronic testing, product development, analogue electronics, component engineer, elektronikingenjör, elektronikkonstruktion. CAD