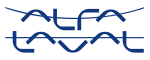 Snabbfakta
Kategorier:
Ansök senast: 2022-12-19
Roll-Out Solution Architect
Publicerad 2022-09-20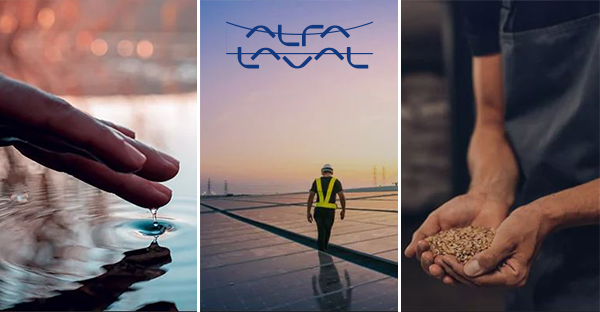 Roll-Out Solution Architect D365
Lund
Senior in Microsoft D365 F&O? Here's an opportunity to work with a major D365 roll-out in the industry sector at Alfa Laval, world leader within key technology areas of heat transfer, separation, and fluid handling, but also a company providing sustainable solutions that have an impact on our planet's most urgent problems.
As part of Alfa Laval's digital transformation journey, an organization of 140 people called Trinity makes the Business and IT work hand in hand. It supports Alfa Laval´s Business Units, building Reliable Product Information, connecting Products, Factories and Customers. Within the Supply Chain Management domain, we are responsible for the development and maintenance of our Manufacturing ERP solutions.
We are now recruiting a Roll-Out Solution Architect D365 with a focus on development of systems solution and implementations to Alfa Laval manufacturing sites globally. The roll-out solution architect is responsible for translating the vision from the project stakeholders to the development team and plays a pivotal part throughout the entire systems development lifecycle.
About the role
In the role as Roll-Out Solution Architect you will participate in all phases related to the rollouts - mobilization, pre-study, and realization of Microsoft D365 F&O. You will be working tightly with a dedicated roll-out team for a product group, together with local project members from the business on the receiving site. In your role you will collaborate closely with agile teams, being responsible for template and capability development.
Key responsibilities include identifying functional GAPs, managing system configuration and test management. It includes User Acceptance testing and to support trainers with documentation and expertise. Cut-over activities, data migration planning and execution management is included, as well as communication with stakeholders. The position is based in Lund, Sweden.
About you
To take on this role you need to have an open mindset and a passion for delivering value in a global context. In the last few years you have probably worked in a similar role, possibly as an ERP functional consultant, ERP developer or as a business analyst.
To successfully manage the role you need solid experience from the ERP functional field or rollouts in a global context. It includes having a broad knowledge of the ERP domain (preferable D365/AX 2012 on an enterprise scale) and also having an in depth understanding of business processes within manufacturing. It is important with understanding interacting in cross business functions in an international and cross-cultural environment.
The role requires strong communication and presentation skills plus being fluent in English. Industry experience and curiosity to try new things (to continuously find improvements) is important. Project Management experience and/or agile methods and tools is plus.
Our offer
By taking on this role you will participate in one of the largest D365 rollouts in the industrial sector and supporting the transition to a Digital Enterprise. We offer a challenging position in a global, open, and friendly environment. The nature of the job also means that you will cooperate closely with many different parts of our organization, building a broad IT knowledge as well as a global network of colleagues. Finally, your work will have a true impact on Alfa Laval's future success.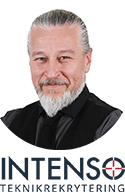 Contact and application
In this recruitment Alfa Laval collaborates with recruitment consultant Anders Johansson, 0723-063526, at Intenso Teknikrekrytering.
Send your application through the application button. Please apply asap as applications are processed continuously.
We welcome your application!
About Alfa Laval
With the purpose of accelerating success for our customer, people and planet, Alfa Laval has developed products since 1883. Alfa Laval is today a world leader within the key technology areas of heat transfer, separation, and fluid handling. Our company was founded on a single brilliant invention, and innovation remains at the heart of everything we do. With more than 3700 patents, we provide worldwide solutions in areas that are vital to society both today and for the future. As a member of our team, you thrive in a truly diverse and inclusive workplace based on care and empowerment. You are here to make a difference. Constantly building bridges to the future with sustainable solutions that have an impact on our planet's most urgent problems. Making the world a better place. Every day.
Liknande jobb: