Text framtagen i samarbete med Zenseact
Zenseact's purpose is to make safe and intelligent mobility real for everyone, everywhere. We are passionate about life and safety. Our purpose is to protect life on the road by providing a software platform for innovative and safe self-driving features that will change our societies forever. However, the latest advancements in the field of autonomous driving software development resulted in the engineering challenge of the century. Solving that requires razor-sharp focus. Zenseact was born out of the need to move undistracted towards this new trajectory.
But technology, software, tools and datasets would not mean much without the best people behind the wheel to drive them. At Zenseact, some six hundred of the best engineering minds globally, stationed across two continents, are collaborating with the same passion: to bring autonomous driving to the streets for real and create a safer journey for everyone. This is part of our culture and how we work, develop and grow together.
The success of every company depends on how each individual contributes with their competence to the benefit of the whole and the greater good. Luckily, we are no exception to this rule. We are a state-of-the-art tech company and we depend on our people to take us to the future.
We are in fact so passionate about our people and their importance in our way of being that we have coined a term for it: we call it "People at Heart".
What does People at Heart mean?
A people driven company
We place focus on our teams, and we put our people at the center of everything we do. Together we develop the skills necessary to drive innovation and change. With ambition and fiery team spirit, we turn every new page together. At the end of the day, our unique strength lies with empowered and purpose driven teams, who work in an agile and flexible way to make it happen.
We are on this journey together and our agile way of working is reflected throughout the entire organization; it's part of our culture and how we work and grow together.
Our culture
What brings us together
Our culture is what brings us together, binds us and what inspires others to join us. From the way we share ideas around a whiteboard all the way to our own personal creative differences. We are a team of passionate people on a mission. An extended family whose members all strive for the same thing: to make safe and intelligent mobility real.
Having an inspiring culture is of inherent value in what we do. Because everyone here believes in it and is passionate about it. And everyone here wants what is best for the team. This perception also represents a personal bet with ourselves to always strive for something better, and to be curious about alternatives.
That is why our culture at Zenseact matters. It's not only about what we do, but also how we do it.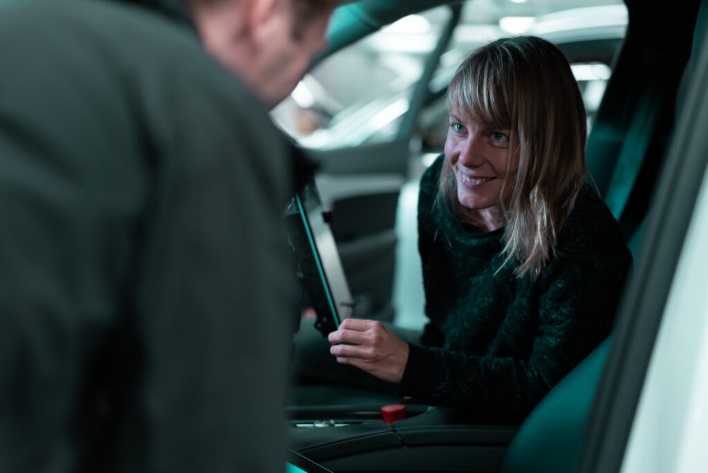 Help us reach the next state of autonomous driving
We are recruiting

Do you want to join a cool company leading innovation together with the sharpest engineering minds? We are looking for you who want to be part of a journey to impact future mobility in a refreshing working culture. We offer a chance to create something new together with passionate teams using world class technologies and real-life data. Take on your next challenge while smiling on your way to work!
We are 600+ AI and Software Engineers on sites in Sweden and Shanghai. Are you curious to join our journey? We are hiring embedded developers, algorithm developers, system architect and data and deep learning engineers.
Check out our open roles at https://career.zenseact.com/