Snabbfakta
Kategorier:
Ansök senast: 2023-05-07
Scrum Master
Publicerad 2023-02-06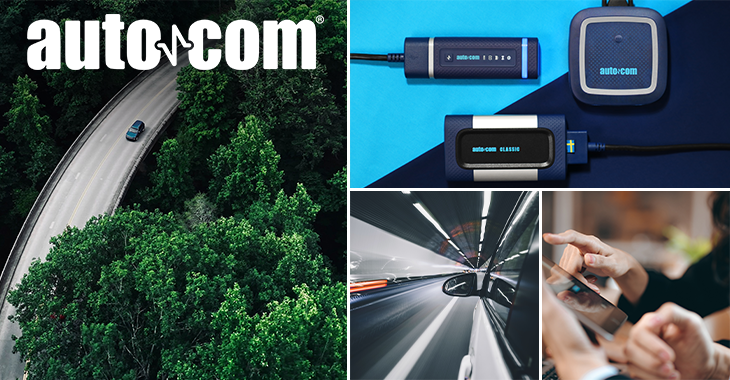 Scrum Master
Trollhättan
Do you want to work in a high-tech product company? We are expanding our team looking for a scrum master to join us.
Autocom is a high-tech company that develops, produces, and markets advanced troubleshooting equipment for vehicle electronics. The office atmosphere is prestigeless and results-oriented. We work together to reach our common goals within the company.
Responsibilities
As Scrum Master at Autocom you will work in a small agile and independent software team. You will lead and support the team's work in a continuous process to improve quality, efficiency and content towards set goals. You see this as an opportunity to develop and deepen your knowledge and experience in agile methods and processes.
As a Scrum Master, it is important to be attentive and active in the team's daily activities. It is your responsibility to streamline the process and maintain dialogue between the teams and the product owners. The role of Scrum Master is a key role, where you are responsible for the team's work situation being sustainable, motivating and fun.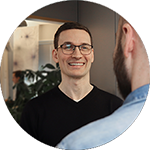 "After attending Data Technology System Development in 2012, I immediately started working at Autocom. I applied for the position partly because of the convenience of not having to commute to Gothenburg, but also to get out into working life as quickly as possible as a recent graduate. We have a very good atmosphere in our team. There is no topic that cannot be discussed, both work and other. Although there can be days that are stressful and everyone is deep in their own task, there is always the possibility of a helping hand."
- Christoffer Guilotte, Software Engineer / Scrum Master
Read more about life at Autocom at https://career.masterhelp.se/autocom/it
Your profile
To succeed in the role of scrum master, we think you are a self-driven team player with leadership ambitions, that likes taking responsibility and ownership but also knows when to delegate. You are structured in your work task. We see that you have great interpersonal skills, both verbal and written, as well as a positive energy and a drive towards continuous improvements in all areas of responsibility.
We also see that you have:
A few years of work experience in an agile software development environment

Leadership skills and passion for teamwork

Habit of contact with several stakeholders outside the team

Excellent verbal and written communication skills in English

Proficiency in the Swedish language is highly valued
We offer
a callenging job on a tech-focused company. We have working
conditions according
to collective agreements, market-based salaries and internal training that allows you to develop in your role. We have flexible hours, wellness allowance and the opportunity to train during working hours 1 hour/week. We also offer the option of remote work two days a week.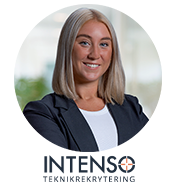 Contact and application
In this recruitment, we are working with recruitment consultant Cassandra Åkerblad, 0720-708970, at Intenso Teknikrekrytering.
Send your application through the application button. Please apply as soon as possible as applications are processed continuously.
We welcome your application!
Liknande jobb: