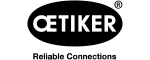 Snabbfakta
Ansök senast: 2023-10-23
Produktutvecklare
Publicerad 2023-08-21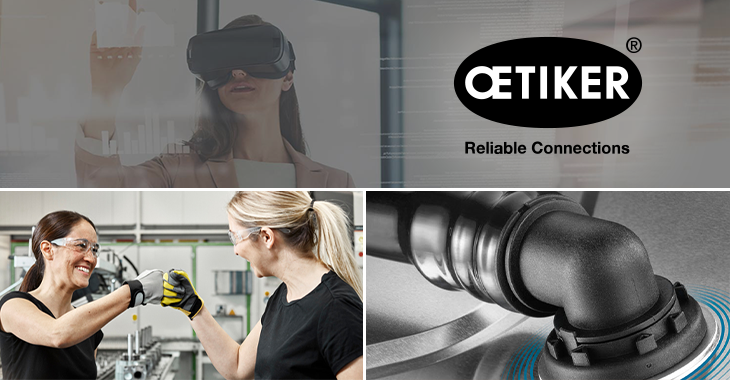 Product Development Engineer - Polymer Solutions
Gothenburg
We are expanding our team in Gothenburg and are looking for a Product Development Engineer. You will be responsible for developing innovative polymer connecting solutions for thermal management applications in electric vehicles.
What we offer you
A creative work environment with good possibilities for personal growth in your profession. The unique company culture adopted from the Oetiker Group is built on a strong sense of trust, where employees are able to contribute from day one. We strongly encourage equal rights and gender equality.
Job description
As a Product Developer you will work with innovative polymer connecting solution and fluid system concepts, including 3D models, detailed drawings, prototypes etc. You will support sales with technical expertise and system integration to customers in order to integrate our solutions into their systems. Furthermore, you will be involved in customer projects for both existing and new products. This is an opportunity to gain experience with international contacts.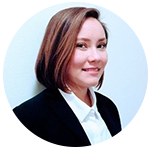 What does Wendy Hernandez, Project & Product Engineer say about working at Oetiker Sweden AB?
"At Oetiker I am able to have contact and get support from colleagues all over the world. but also have the feeling of been part of a start-up but getting the support of the group globally is a stimulating experience.
The environment in the office is very pleasant and we can collaborate with different countries. Besides, I consider that having a flexible schedule is convenient. In addition, the experience in the entire process of the development of a product is priceless."
Responsibilities
Plan and execute R&D projects, while meeting quality, time and cost expectations

Plan and oversee the production of samples/prototypes as well as manage all internal and external testing and validation activities for new polymer solutions

Oversee feasibility studies to assess the possibilities and risks of achieving project goals

Coordinate and manage the creation of engineering-related documentation
Your profile
To be successful in this role you have a significant technical background and are passionate about creating value for customers and colleagues. Collaboration with colleagues comes easy to you. You are good at communicating and enjoy complex problem-solving.
BSc/MSc degree in engineering

Experience from working as a Project Developer or equivalent, preferably in automotive or a high-volume OEM environment

Experience in development and design of plastic parts

Knowledge and experience of CAD

Experience with quality standards such as IATF 16949 and ISO 9001

Fluent in English language both written and spoken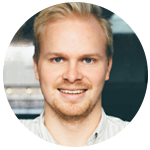 What does Jakob Pettersson, Project & Product Development Engineer say?
"I chose to apply for a job at Oetiker as I had seen their polymeric quick connectors on LinkedIn and was attracted by the smart snap function that makes up these connectors. In addition, I was attracted by the fact that it is a relatively small and newly started department, which enables you to shape and influence how you work.

At Oetiker, it's very familiar. In terms of work, I would describe it as versatile. Unlike a large company, you have the chance to be involved in most things that happen. It can be everything from developing products, working with customized applications, testing and validating the products, to building prototypes."
We are also looking for an Junior Product Development Engineer - Polymer Solution. Read more about the position at: https://www.intenso.se/sv/annons/26771407-junior-produktutvecklare-oetiker-sweden-ab-goteborg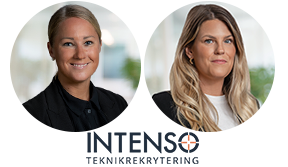 Contact
In this recruitment we are working with recruitment consultant, Josefine Petersson 0702-501429, and Alexandra Hartzell 0790-997380 at Intenso Teknikrekrytering. Send your application through the application button.
We look forward to your application!
Our Polymer Center of Competence, located at Lindholmen in Gothenburg Sweden, is a newly founded branch of the Oetiker Group with the global responsibility to develop polymer connecting solutions and systems mainly for thermal management applications in electric vehicles. We benefit from the global footprint and expertise of the Oetiker Group while maintaining an innovative start-up feeling. We create high-quality solutions to ensure the future of clean and secure e-mobility. Oetiker provides customers with the peace of mind that their mission-critical components are reliably connected. We are a global leader in high-end connecting solutions for the automotive industry and for selected industrial segments. With 2'000 employees in more than 25 countries and 80 years of experience, we are the trusted, global, long-term partner for the world's leading OEMs.
Liknande jobb: