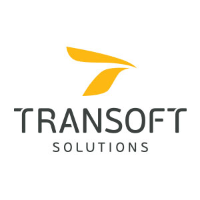 Snabbfakta
Heltid

Konsultuppdrag

Immediate
Ansök senast: 2022-12-23
Java Developer for Transoft Solutions!
Publicerad 2022-10-24
Do you have a passion for software development and want to be involved and make a difference to the transportation planning and design community, then this is a role for you! Transoft Solutions is currently looking for a new employee who will work as a Java developer for the airport and airspace industries. This role offers flexibility, great development opportunities but also a chance to become part of a company that is an international leader in the development of innovative software.
Transoft Solutions is an international company that develops and supports innovative and timesaving software and services to help professionals plan, design, and operate safe transportation systems. Transoft is making an enormous difference to the transportation planning and design community. With offices around the world, Transoft Solutions is an international leader in the development of innovative software. Today Transoft Solutions services is used every day by thousands of organizations in over 150 countries worldwide and their mission is to become worlds leading provider of transportation engineering and planning software.
In this role you will join the swedish team located in Gothenburg and work on the development of the AirTOP fast-time air traffic simulator. This is a comprehensive software product that simulates and analyzes airspace and aircraft operations for planning and operations management of airports. The software spans all aspects of commercial aviation operations from aircraft route management, in-air holding patterns, take-off and landing, taxiway management, passenger boarding, aircraft service and passenger terminal operations. The software itself is cross-platform, developed with Java programming language, and includes modules for 2D and 3D animations, integrations with airport systems, and much more. If you are interested in Aviation, or like the prospect of working on systems that have real world impacts on the efficiency and safety of people during travel, this could be a great opportunity for you
#
#
You are offered
The opportunity to join a dynamic and high-achieving team
Flexible work arrangements
Training, education and development opportunities
The assignment is full time and you will start working as a Consultant for Academic Work. As a Consultant at Academic Work, you are offered a great opportunity to grow as a professional, extend your network and establish valuable contacts for the future. Read more aboutour offer.
The AirTOP simulator consists of a number of software modules, of which there will be one or two that you will work on day-to-day. You will be responsible for the full software lifecycle of the components you work on, including:
Analysing requirements
Designing high-performance algorithms to achieve the requirements
Writing specifications
Implementing the new feature
Manual testing and the writing of automatic tests
Assisting with customer support when needed
#
A Bachelors degree in Computer Science, Engineering, or related fields
Fluent in both written and spoken English
Excellent problem-solving and analytical skills
Work experience in relevant field for 6 months or more
Feels comfortable programming in Java
Interest in aviation technique
It is meritorious to have experience with the Java Swing GUI framework
#
We are looking for you who are
An energetic person who easily communicates with others, who are used to work independently and are driven and motivated to always develop and move forward. As a person, you like problem solving and have an analytical ability.
#
#
Other information
Start: Immediate
Work extent: Full time
Location: Krokslätt
Contact information: This recruitment process is conducted by Academic Work. It is a request from us that all questions regarding the position are handled by Academic Work.
Our selection process is continuous and the advert may close before the recruitment process is completed if we have moved forward to the screening or interview phase.
Liknande jobb: