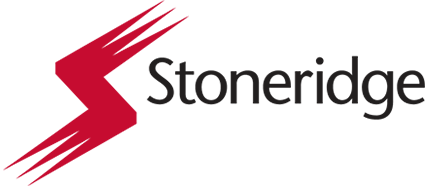 Snabbfakta
Kategorier:
Elektroteknik
Mekatronik
Embedded och hårdvara
Projektledning
Ansök senast: 2021-05-19
Engineering Resource planning Leader
Publicerad 2021-04-22
Engineering Resource planning Leader
Do you want to be part of our ongoing, exciting global transformation, developing a world-class Engineering organization, and enable us to further leverage and optimize project resource allocation for a global population of ~500 engineers? This is your opportunity!

Your role
You will need to have an ability to take a holistic view and at the same time pay attention to the details, possess plenty of analytical, communication and planning skills accompanied with an ability to ask challenging questions. Everything to ensure that global engineering resources are optimized, and programs are appropriately staffed to enable flawless execution.


This role is an essential strategic thought partner for the VP of Engineering and is expected to play a key role in shaping Stoneridge Electronics (SRE) future engineering organization.


Overall responsibilities:


Manage project resource allocation for a global population of engineers
Ensure proper project resourcing
Identify productivity improvement opportunities
Work tasks


Run resource planning meetings with Chief and Staff engineers as well as program managers to allocate resources to a portfolio of projects, including customer-led programs as well as R&D and advanced development
Communicate clearly the resource priorities to the broader organization to ensure high level agreement amongst all parties
Complete real time analysis of resource utilization to identify staffing opportunities and risks and work with engineering and project management to mitigate them appropriately
Work with the Design & Development (D&D) controller to ensure forecast accuracy
Measure project execution effectiveness and efficiency and work with PMO and Engineering leaders to implement continuous improvement actions
Analyze and explain resourcing problems and address root causes as needed (e.g., change estimation standards,…)
Develop resource forecast, short and long term, enabling the critical skill roadmap

The ideal candidate we are looking for has got:


Engineering degree in any discipline (SW, EE, mechanical engineering,…) or
Non-Engineering degree with passion for working with engineers and a strong understanding of engineering processes and disciplines
Experience from project management and strong project management skills and understanding, especially resource planning and bottleneck analysis
Excellent communication skills, both oral and written
Strong team player, capable to bring people together to solve problems in a constructive manner
Strong analytical skills
Intellectual curiosity – always wondering "why" and challenging status-quo.
Self-starter, able to identify opportunities and to pursue them with minimum guidance
Excellent modeling skills in MS Excel
A previous experience with a PPM solution (e.g., Planview, Planisware,…) would be useful as the company is currently rolling out such a solution
Understanding of engineering competencies and critical skills (to partner with HR in executing a skill transition)
We offer
The office is very strategical located in Frösunda, nearby Mall of Scandinavia, with great communications and restaurants. We are about 150 employees in the office and we are all proud of our business culture characterized by a strong customer orientation, where we act with integrity and a team spirit where we all help and care about each other.
Flexible, creative and exciting international work
Opportunity to grow both professionally and personally
Modern working conditions in our facilities in Solna
Sport opportunities as floorball, tennis and badminton and wellness grant
Travel opportunities and global expatriate possibilities
Education and trainings
About us
Stoneridge, Inc. is an independent designer and manufacturer of highly engineered electrical and electronic components, modules and systems for the automotive, medium and heavy-duty truck, agricultural and off-highway vehicle markets. The Company conducts its business in three segments: Electronics, Control Devices and PST. The core products of the Electronics segment include vehicle electrical power and distribution systems, and electronic instrumentation and information display products. The core products of the Control Devices segment include electronic and electrical switch products, control actuation devices and sensors. The PST segment is engaged in the design, manufacture and sale of in-vehicle audio and video devices, electronic vehicle security alarms, convenience accessories, vehicle tracking devices and monitoring services primarily for the automotive and motorcycle industry. The Company operated in 25 locations in 12 countries. We are proud to supply products and systems to the majority of the most well-known Vehicle producers like Volvo, Scania, Daimler, MAN, Ford. Stoneridge Inc. has about 4500 employees worldwide and has a turnover of approximately 800 million USD.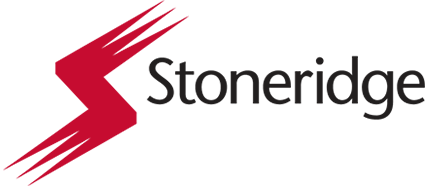 2021-04-22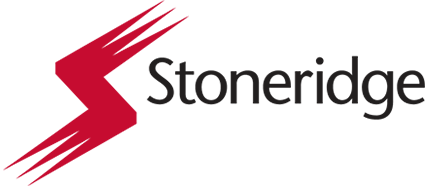 2021-04-22