Snabbfakta
Kategorier:
Data och IT
Embedded och hårdvara
Ansök senast: 2021-03-17
Embedded Software Design Lead / Architect
Publicerad 2021-01-17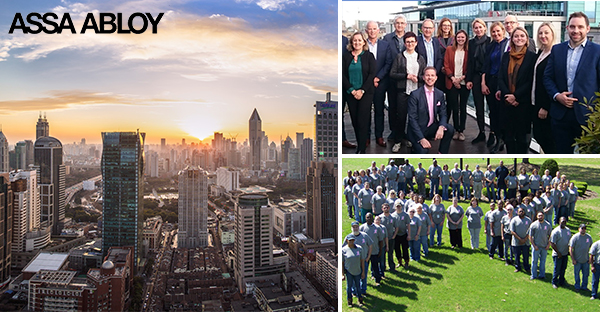 Embedded Software Design Lead / Architect
Landskrona
Are you interested in a new challenge within embedded software development?
As long as you have a passion for embedded systems, you will fit right into one of the teams at ASSA ABLOY!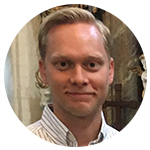 "As a Mechatronics Engineer hired as a software developer, I love the fact that I have the opportunity to work with more than software. Over the last few years I have worked or had close collaboration with electronics, mechanics, testing, requirements and more. Not only does it contribute to a varied work week, but also great understanding and overview of the product."
– Markus Hägnefelt, Mechatronics Engineer
Main tasks and responsibilities
Working as a Software Engineer with ASSA ABLOY Entrance Systems means that you will become part of a dedicated and dynamic team with a diverse skill set. We create cutting edge software by enhancing the Embedded Software Platform for our Industrial and Pedestrian doors. You will be responsible for the long-term software architecture of the platform evolution and system design. You will be taking part in creating requirements and map them to re-usable software modules and interfaces.
Design, implement and test the control system software

C/C++ programming skills

Working with RTOS as well as bare metal-based MCU Arm Cortex-M software

Developing drivers and HAL-layers

Advanced troubleshooting
You will work closely with the Electronic Developers and have daily communication with both external and internal stakeholders such as test houses, production units and project members. You will be located at the Entrance Systems headquarters in Landskrona and report to the R&D Manager Magnus Kåreby or Pontus af Ugglas, R&D Manager Automation.
"As the world leader of automatic doors we are now expanding our SW team. For a global market, we are currently developing a new generation of advanced control systems requiring more software development and competence. Being a Senior Lead/Architect or Junior Embedded Developer - would you like to join a great team and contribute to making our journey a success?
– Magnus Kåreby, R&D Manager
What do we expect from you?
You have knowledge of data communication protocols commonly used with embedded systems, like SPI, CAN, I2C, RS232, etc. You are prepared to take part in advanced troubleshooting, for example timing and memory issues, using state of the art tools. You are comfortable working in Linux as well as Windows-based tools for software development and test. C/C++ programming skills. Structured programming for testability. Writing Python and Bash scripts. Git version control. High proficiency in English is required.
We believe that you are a person who enjoys working dynamically, meaning that you are able to perform a variety of tasks and that you value the balance between working independently and as part of a team. You probably have a few years of similar working experience and a relevant education.
Contact
If you have any questions about the position, please contact Recruitment Consultant Christofer Dahlman, 0702-46 93 00.
We look forward to your application!
About ASSA ABLOY Entrance Systems
ASSA ABLOY Entrance Systems door automation solutions are machines serving millions of people in public areas around the world. We take pride in complying with several national and international safety standards without compromising user experience, energy efficiency or security. This is where you will make a difference!
Sökord: inbyggda system, C programmering, C++, mjukvaruutveckling, mjukvaruutvecklare, systemutveckling, software design lead, software architect, software architecture, embedded software, systemutvecklare,