Snabbfakta
Kategorier:
Apputveckling
Data och IT
Databasadministratörer
Elektroteknik
Embedded och hårdvara
Ansök senast: 2021-04-21
Application engineer
Publicerad 2021-02-21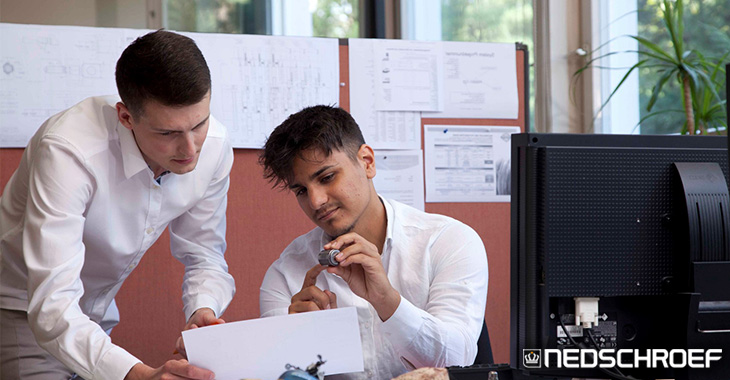 Application engineer
Gothenburg or Sodertalje, Sweden
We offer you a creative work environment with good possibilities for development in your profession. You will work with exciting projects in a high-end technical development for the automotive industry. We offer the right candidate the opportunity to work in a global and dynamic environment with talented colleagues around the world.
As an application engineer, you work to highlight technical solutions in the sales process and follow customers through design, testing & manufacturing, in technical development projects. It is necessary to understand the customer ´s needs and develop the best solution with help from our network of engineers within the company.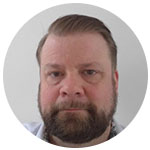 "I applied for the position at Nedschroef as it gives a large room to find and pursue ideas yourself, which I really appreciate. I perceived the company's values and culture as respectful and familiar, which turned out to be true. We can be as flexible as a small company, but also use the muscles of a large company, which combines the best of both worlds.
Nedschroef is a company where personal relationships are important. This is promoted by the company through various meetings. This helps to quickly build up an internal network for support and exchange of ideas.
In addition to creating good working conditions, Nedschroef also cares about a healthy work life balance with a 37.5 h working week. There is also a flexible approach, for example to working from home, which makes it easier to put together the puzzle of life. For those who want, there are also some joint activities with everything from playing paddle to cozy Friday breakfast. "
Read more about what Tobias has to say about the company at https://career.masterhelp.se/nedschroef
Responsibilities
As an Application Engineer you will enhance the technical competence of the company and become a key figure for our global accounts Scania and Volvo Cars. With close cooperation with our sales team and several contact areas such as, R&D, production, as well support customers and suppliers. You work with initial design concepts, review drawings, suggest solutions, perform tests and demos, and follow up on these.
You will focus on widening our product portfolio and finding new solutions. Your base will be our office in Gothenburg or Sodertalje.
Coordinate projects between Nedschroef sites and customers

Develop technical solutions for new projects and improvements in existing projects

Support in solving technical problems in assembly / production on site at the customer location

Lead the entire prototype development process and other technical solutions together with customers and suppliers

Perform simple calculations and drawing reviews

Supporting in RFQ handling and Quality issues
You will travel within Sweden, but also the rest of Europe, on occasion.
Your profile
Degree in Engineering mechanical or mechatronics

A few years' experience working as an engineer in the automotive business

Experience from product development and related process knowledge

Experience from working in an International environment

Commercial thinking and an entrepreneurial mindset

Project leader and coordinator skills

Fluent in English, spoken and written

Drivers license
For this role we see that you are outgoing, structured, hands-on and like to work independently. As a person, you are sensitive to what the customer needs, and can analyze and translate this into practical solutions. You are a communicative, a strong problem solver with the ability to build relationships, leading to, clearly make the customer understand how the tool works.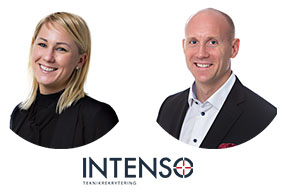 Contact
For further information, please contact recruitment consultant Josefine Petersson 0702-501429 or Mattias Lyckberg 0733-336080.
We look forward to your application!
About Nedschroef
Nedschroef is a leader in metal forming, manufacturing parts and machinery. Headquartered in the Netherlands, the company employs more than 2,400 people, and has production facilities, sales offices and distribution centers at 24 locations worldwide.
Over the decades we have built trust with many well-known brands across the globe. Our work for them is important, as our reliability has an impact on their everyday business. Being well aware of that, our employees are passionate about their job, and take great pride in it. Since we never take our customers' trust for granted, we cultivate a strong sense of integrity. This means we always strive to be transparent, honest, sincere and discrete in our communication with them, as well as within our workforce.
Each of our employees is a valued member of our global team, contributing unique insights and skills. We embrace their diversity and foster collaboration between them. In addition, we welcome transformation and look at new ideas with an open mind. We also encourage our people to engage their talents in engineering, entrepreneurship and efficiency. These factors combined enable us to address our customers' most challenging issues.